International Series
at the Granada Theatre
SEASON SPONSORSHIP: SAGE PUBLISHING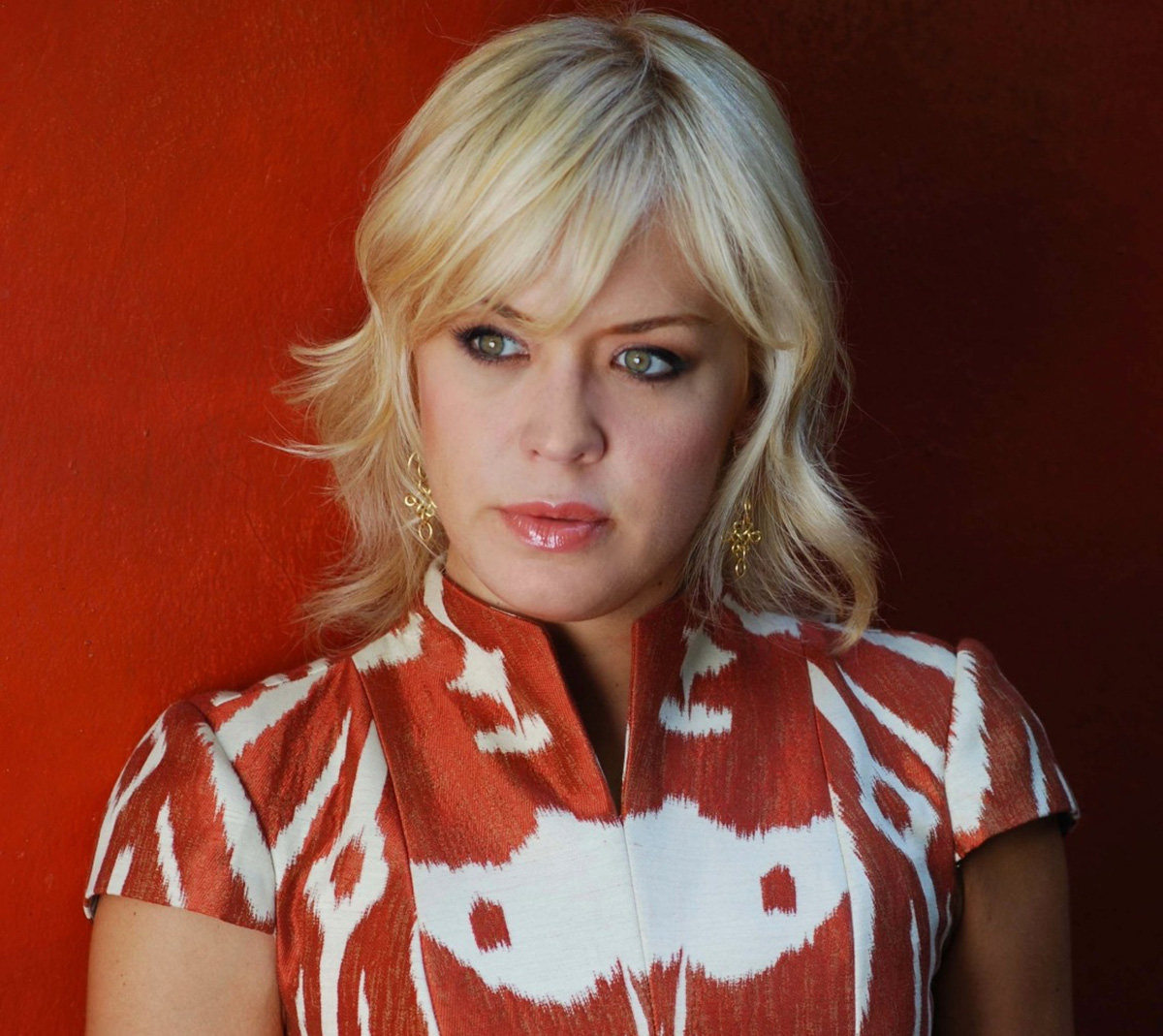 TUESDAY, JANUARY 11, 2022, 7:30PM
Royal Philharmonic Orchestra
Vasily Petrenko
Music Director
Olga Kern
piano
As the Royal Philharmonic Orchestra celebrates its 75th anniversary, its mission remains to enrich lives through orchestral experiences that are uncompromising in their excellence and inclusive in their appeal. This season the RPO is thrilled to welcome its new Music Director, dynamic young maestro Vasily Petrenko—Artistic Director of the State Academic Symphony Orchestra of Russia, and Chief Conductor of the Royal Liverpool Philharmonic Orchestra. And CAMA celebrates the return of Russian-American pianist Olga Kern, now recognized as one of her generation's great artists. Having jumpstarted her U.S. career with an historic Gold Medal at the 2001 Van Cliburn International Piano Competition—the first woman to do so in more than thirty years—she was also first prize winner of the Rachmaninoff International Piano Competition at age seventeen.
Program:
BRITTEN: Four Sea Interludes, Op.33a, from Peter Grimes
TCHAIKOVSKY: Piano Concerto No.1 in B‑flat Major, Op.23
ELGAR: Variations on an Original Theme, "Enigma," Op.36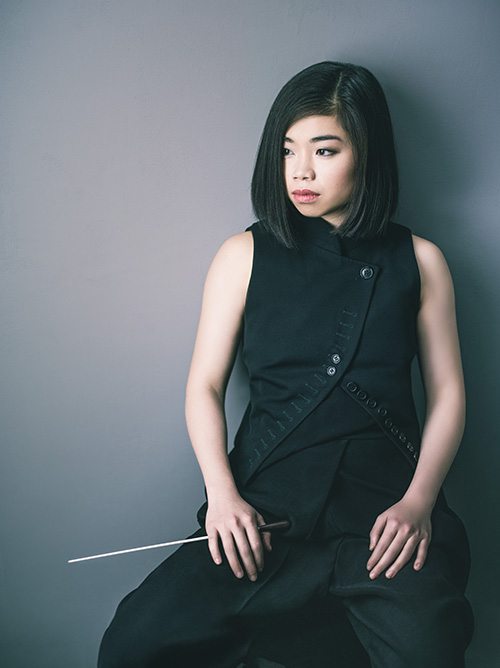 FRIDAY, JANUARY 28, 2022, 7:30PM
Los Angeles Philharmonic
Elim Chan
Conductor
Igor Levit
piano
Musical America's 2021 Recording Artist of the Year
"Igor Levit is one of the the most important artists of his generation."
— New York Times
Returning to the Granada Theatre stage for the first time since CAMA and the LA Phil's 100th Anniversary concert on March 6, 2020, the venerated orchestra and century-long local favorite brings its trademark artistic programming featuring convincingly interpreted new works alongside the great masterpieces of the classical canon. The LA Phil will be guest-directed by Elim Chan, Chief Conductor of the Antwerp Symphony Orchestra and Principal Guest Conductor of the Royal Scottish National Orchestra, and joined by 2018 Gilmore Artist Award-winner Igor Levit as soloist in Beethoven's Third Piano Concerto.
Program:
OGONEK: Cloudline (United States Premiere, LA Phil Commission)
BEETHOVEN: Piano Concerto No.3 in C Minor, Op.37
MENDELSSOHN: Symphony No.4 in A Major, "Italian," Op.90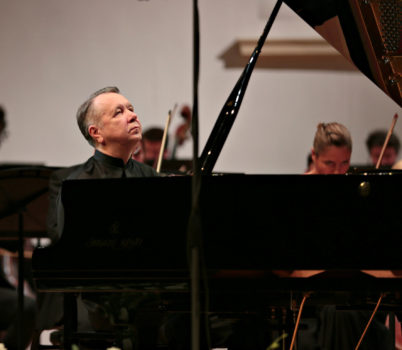 THURSDAY, FEBRUARY 24, 2022, 7:30PM
Russian National Orchestra
Kirill Karabits
Conductor
Mikhail Pletnev
piano
The Russian National Orchestra was founded by Mikhail Pletnev in 1990 as a courageous demonstration of artistic freedom during the Soviet regime and has risen to the pinnacle of the classical music world and selected recently as one of the world's top orchestras by a panel of international critics. Led by RNO Guest Conductor Kirill Karabits, the orchestra returns with its Rebirth and Resilience program "celebrating humanity's indomitable spirit" in concert halls across the United States. Mikhail Pletnev is an artist who defies simple classification. Winner of the Gold Medal at the 1978 Tchalkovsky International Piano Competition and firmly established as one of the greatest pianists of our time, he will perform the exquisite Schumann Piano Concerto, one of the most unique masterpieces in the concerto repertory.
Program: "Rebirth and Resilience"
BEETHOVEN: Overture to Fidelio, Op.72
SCHUMANN: Piano Concerto in A Minor, Op.54
PROKOFIEV: Symphony No.5 in B‑flat Major, Op.100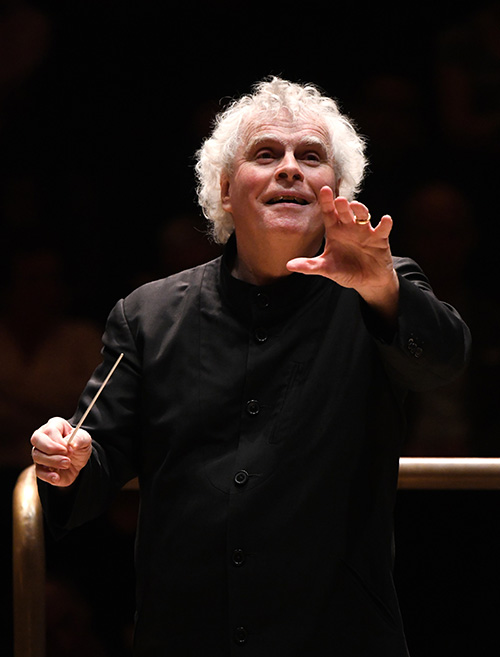 THURSDAY, MARCH 24, 2022, 7:30PM
London Symphony Orchestra
Sir Simon Rattle
Music Director
CAMA and the Music Academy of the West co-present the London Symphony Orchestra in concert in celebration of the Music Academy's 75th anniversary
"The importance of making concerts into events is something that Simon Rattle has brought back to the LSO." —The Guardian
Among the greatest of all orchestras today, the legendary London Symphony Orchestra will return to Santa Barbara in March 2022 for a special 5-day residency with the Music Academy of the West led by Sir Simon Rattle who is universally recognized as one of the world's leading conductors, having served since the early 1980's as Music Director of the City of Birmingham Symphony Orchestra, the Berlin Philharmonic and currently with the LSO.
Join CAMA and the Music Academy of the West for this not-to-be-missed historic Santa Barbara classical music concert collaboration. Single tickets for this concert on sale Tuesday, January 18, 2022. Subscribe today to assure seats!
Program:
BERLIOZ: Le corsaire (overture), Op.21
HANNAH KENDALL: The Spark Catchers
SIBELIUS: Symphony No.7 in C Major, Op.105
BARTÓK: The Miraculous Mandarin, Op.19, Sz.73 (BB 82)
RAVEL: La Valse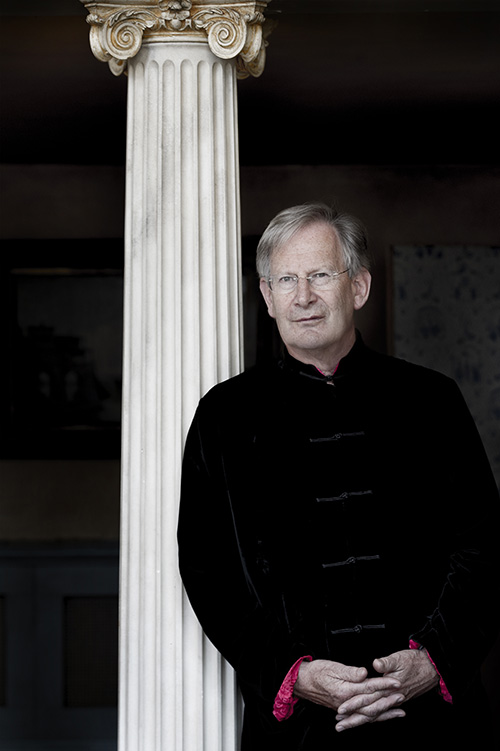 TUESDAY, APRIL 12, 2022, 7:30PM
English Baroque Soloists
Sir John Eliot Gardiner
Music Director
Almost inexcusably absent from the pantheon of great conductors appearing in Santa Barbara during CAMA's long history, Sir John Eliot Gardiner will at last grace the Granada stage directing the English Baroque Soloists, the preeminent period-instrument chamber ensemble founded by Sir John himself in 1978. Arguably the foremost living interpreter of 17th‑ and 18th‑century choral and orchestral repertoire, Sir John is also the Founder and Director of the Monteverdi Choir and the Orchestre Révolutionnaire et Romantique. With these and other ensembles, he has recorded more than 250 albums; among them are benchmark recordings of the Monteverdi Vespers and Bach B‑minor Mass, the complete Beethoven symphony cycle on period instruments, and each and every Bach sacred cantata. In his spare time, the prodigious maestro runs an organic farm at Springhead near Fontmell Magna in North Dorset.
Program:
HAYDN: Symphony No.103 in E‑flat Major, "The Drumroll," H.1/103
MOZART: Sinfonia Concertante for Violin, Viola and Orchestra in E‑flat Major, K.364 (320d)
MOZART: Symphony No.39 in E‑flat Major, K.543