Masterseries
at The Lobero Theatre
SEASON SPONSORSHIP: ESPERIA FOUNDATION
CAMA and The Lobero Theatre CAMA and the Lobero have partnered to present the world's finest classical musicians since the historic theater's reopening in 1924. The Lobero offers the rare experience of hearing and seeing world class master musicians perform in an intimate atmosphere.
The ROYAL thread at CAMA's Masterseries at The Lobero Theatre season features recitals by two of Britain's finest pianists: Stephen Hough, one of the world's most important and distinctive pianists and recipient of a Commander of the Order of the British Empire (CBE) honor from Queen Elizabeth; and the Santa Barbara debut of young British pianist Benjamin Grosvenor (b.1992), acclaimed as " one of the world's most sought-after young pianists." Completing the Masterseries season will be a rare joint performance by two of America's most distinguished musicians, violinist Pamela Frank and pianist Peter Serkin, performing the complete Sonatas for Violin and Keyboard of J.S. Bach; master American pianist Emanuel Ax in an all-Beethoven recital; and the return of Sérgio & Odair Assad, the legendary Brazilian classical guitar duo.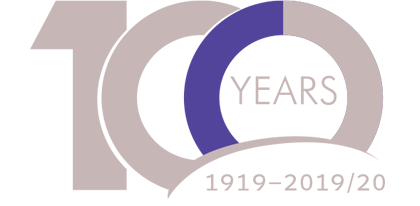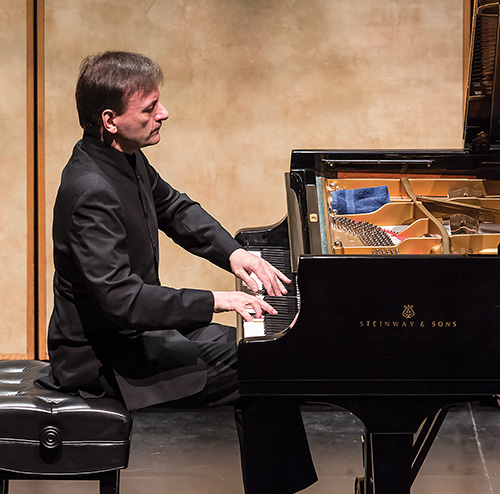 Tuesday, October 29, 2019, 8:00 PM
Stephen Hough
piano
CAMA's 101st Concert Season opens appropriately with the return of the highly regarded British pianist Stephen Hough. Named by The Economist as one of 20 Living Polymaths ("a person of great and varied learning"), he is a true renaissance man—a leading concert pianist, writer, composer, teacher and painter who has won global acclaim for his outstanding interpretations of the piano repertoire and has continued to amass awards, accomplishments, and accolades, gracing many of the most important concert stages in the world in recital and appearing as soloist with the most renowned international orchestras. He was the first classical performer to be awarded a MacArthur (Genius) Fellowship. In 2014, Queen Elizabeth appointed him a Commander of the Order of the British Empire (CBE) for services to music.
Program:
J.S. BACH (arr. Busoni): Chaconne for Violin Solo, from Partita II for Violin, BWV 1004 (BV B 24)
BUSONI: Berceuse élégiaque, Op.42 (BV 252a)
CHOPIN: Sonata No.2 in B-flat minor, Op.35
HOUGH: Sonata No.4 (Vida Breve)
LISZT: Funérailles, from Harmonies poétiques et religieuses (Poetic and Religious Harmonies), S.173
LISZT: Bagatelle sans tonalité, S.216a (Mephisto Waltz No.4)
LISZT: Mephisto Waltz No.1, S.514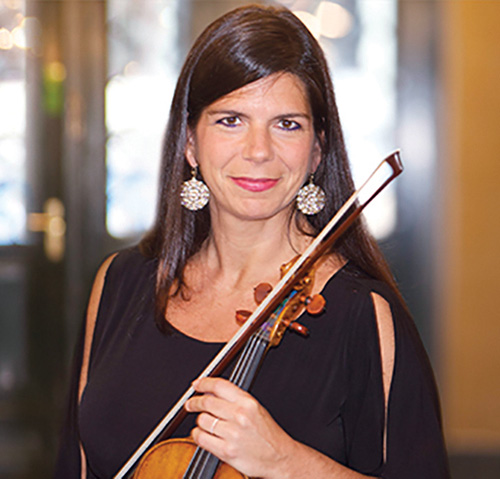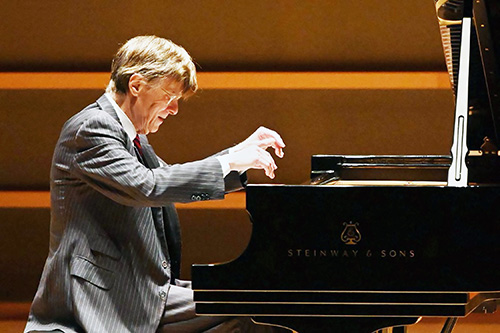 Wednesday, December 11, 2019, 8:00 PM
Pamela Frank
violin
Peter Serkin
piano
Violinist Pamela Frank and pianist Peter Serkin are two of America's most distinguished classical musicians, both born in New York City to legendary musical families. Frank's parents were both esteemed pianists and pedagogues, as was Serkin's famed father Rudolf Serkin. With musical talent coursing through their blood, each has carved out an internationally respected career performing in recital, with the most prominent orchestras and with other artists and chamber groups. Peter Serkin decided suddenly in 1968 at age 21 to stop playing music altogether and move to rural Mexico. It was hearing the music of J.S. Bach being broadcast over a radio from a neighbor's nearby house that moved him to return to his music career: "It became clear to me that I should play again." The rest is musical history! These two master musicians will give a rare performance of all six of Bach's Sonatas for Violin and Keyboard.
Program:
J.S. BACH – The Complete Sonatas for Violin and Keyboard
Sonata No.1 in B minor, BWV 1014
Sonata No.2 in A major, BWV 1015
Sonata No.3 in E major, BWV 1016
Sonata No.4 in C minor, BWV 1017
Sonata No.5 in F minor, BWV 1018
Sonata No.6 in G major, BWV 1019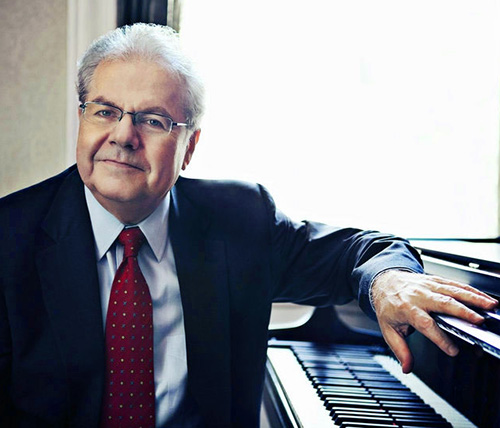 Monday, January 13, 2020, 8:00 PM
Emanuel Ax
piano
Few American pianists are as accomplished as the masterful Emanuel Ax. Between 1986 and 1996, Ax was awarded five Grammy® Awards for Best Chamber Music Performance for his collaborations with Yo-Yo Ma, Jaime Laredo, Isaac Stern and Richard Stoltzman. Additionally, Ax has twice been recognized for his solo work, winning the Grammy® Award for Best Instrumental Soloist Performance (without orchestra) in 1995 and 2004. Ax's all-Beethoven recital focuses on widely and lesser known masterpieces of the iconic master's large piano canon in celebration of the 250th Anniversary of Beethoven's birth in Bonn, Germany in 1770.
All-Beethoven Program:
Bagatelle No.25 in A minor (WoO 59, Bia 515), "Für Elise"
Piano Sonata in A major, Op.2, No.2
Six Variations on an original theme in F major, Op.34
Piano Sonata in F minor, Op.2, No.1
Five variations on "Rule, Britannia!," WoO 79
Piano Sonata in C major, Op.2, No.3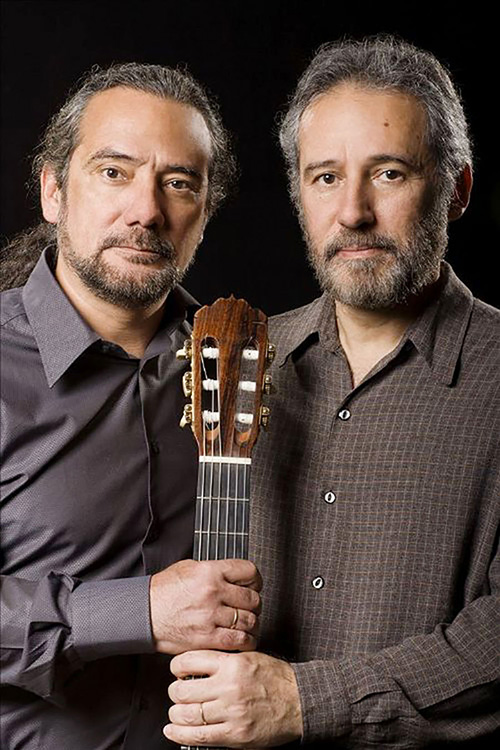 Friday, February 14, 2020, 8:00 PM
Sérgio & Odair Assad
guitars
Sérgio & Odair Assad, the guitar-playing brothers from São Paulo, began playing Brazilian folk melodies, and transitioned to classical guitar in their teens, training under the most prominent instructors in Brazil. The Washington Post has referred to the brothers as "the best two-guitar team in existence, maybe even in history," while the Boston Globe has stated they perform with "telepathic unity."

Their Valentine's Day concert in 2020 is not to be missed!

Program:
Program To Be Announced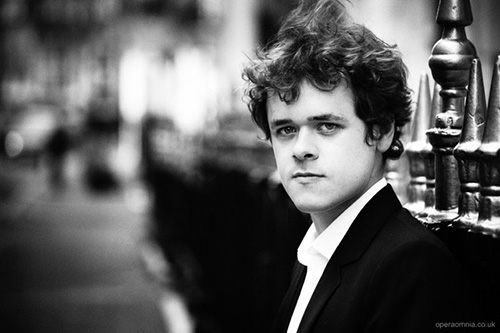 Friday, March 13, 2020, 8:00 PM
Benjamin Grosvenor
piano
British pianist Benjamin Grosvenor (b.1992) has been described as "the best pianist to come out of England in the last 50 years," and "one of the world's most sought-after young pianists." One needs only to listen to him play to understand the accolades are well-deserved; his playing is reminiscent of legendary pianists that are long gone—Rachmaninoff, Schnabel, Rubinstein, Serkin. His promise was evident from a young age—the winner of the Keyboard Final of the 2004 BBC Young Musician Competition at the age of eleven, and at nineteen invited to perform with the BBC Symphony
Orchestra at the Opening Night of the 2011 BBC Proms at London's Royal Albert Hall. The upcoming concert will mark his Santa Barbara recital debut.
Program:
RAMEAU: Gavotte and Six Variations from Suite in A minor
SCHUMANN: Kreisleriana, Op.16
LISZT: Ballade No.2 in B minor, S.171
LISZT: Valses oubliées, Nos.1 and 2, S.215
LISZT: Berceuse in D-flat major, S.174 (second version, 1862)
LISZT: Valse de l'opéra Faust, transcription for piano (after Gounod), S.407