Masterseries
at the Lobero Theatre
SEASON SPONSORSHIP: ESPERIA FOUNDATION
SINGLE TICKETS ON SALE NOW!
Lobero Theatre Box Office — (805) 963‑0761 — lobero.org
SEASON SUB­SCRIP­TIONS STILL ON SALE!
CAMA — (805) 966‑4324 — camasb.org
CAMA and the Lobero Theatre CAMA and the Lobero have partnered to present the world's finest classical musicians since the historic theater's reopening in 1924. The Lobero offers the rare experience of hearing and seeing world class master musicians perform in an intimate atmosphere.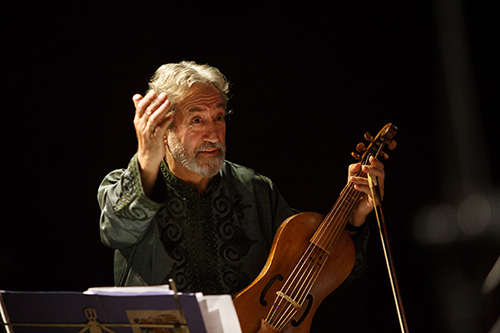 WEDNESDAY, MARCH 2, 2022, 7:30PM
Jordi Savall &
Le Concert des Nations
Jordi Savall
Director & bass viol
Manfredo Kraemer
violin
Charles Zebley
transverse flute
Philippe Pierlot
bass viol
Rolf Lislevand
theorbo
Luca Guglielmi
harpsichord
Music from the award-winning film Tous les matins du monde
Works by Lully, Marais, Couperin, Rameau, Leclair, Du Caurroy, Sainte‑Colombe, and more
Tous les matins du monde ("All the Mornings of the World") is a 1991 French film set during the reign of Louis XIV. The film portrays the eminent musician Marin Marais looking back on his young life when he was briefly a pupil of Monsieur Jean de Sainte‑Colombe. For his concert, legendary early music scholar and gambist Jordi Savall directs and performs with Le Concert des Nations.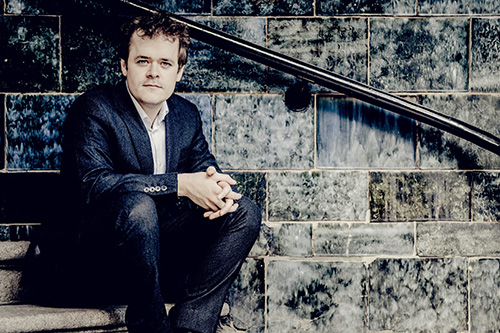 FRIDAY, MARCH 18, 2022, 7:30PM
Benjamin Grosvenor
piano
"His solo recitals recall an earlier generation of wizards of the piano." —Financial Times
British pianist Benjamin Grosvenor (b.1992) has been described as "the best pianist to come out of England in the last 50 years." One only needs to listen to his playing to understand that the accolades are well deserved. Grosvenor's promise was evident from a young age; he was the winner of the Keyboard Final of the 2004 BBC Young Musician Competition at the age of eleven, and was invited to perform with the BBC Symphony Orchestra at the Opening Night of the 2011 BBC Proms at London's Royal Albert Hall at age nineteen. Turned away from performance by suddenly imposed pandemic precautions while already in Santa Barbara in March 2020, CAMA is delighted to welcome Benjamin Grosvenor back for his proper Santa Barbara and Masterseries debut!
Program:
FRANCK: Prélude, Chorale et Fugue, FWV 21 (1884)
R. SCHUMANN: Kreisleriana, Op.16
ALBÉNIZ: Iberia, Book I
RAVEL: Jeux d'eau
RAVEL: La valse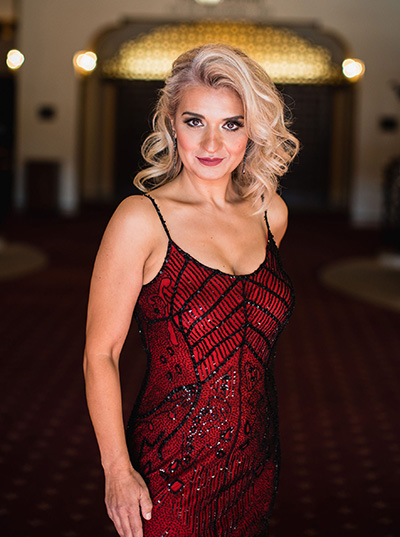 SATURDAY, APRIL 23, 2022, 7:30PM
Isabel Bayrakdarian
soprano
"Glorious and Free"
Romani‑inspired Songs and Operetta Arias
Mark Fewer
violin
Jamie Parker
piano
Featuring works by Brahms, Dvořák, Iradier, Lehár, Kálmán, Yvain and Gilbert
Soprano Isabel Bayrakdarian has been a highly sought‑after performer at major opera houses and concert halls the world over including New York, Chicago, San Francisco, Boston, London, Paris, Vienna, Florence and Salzburg. She has toured the globe to appear with the premier orchestras, performing under the batons of renowned conductors like Seiji Ozawa, James Conlon, David Zinman, Michael Tilson Thomas, and Alan Gilbert to name a few. She was also the featured vocalist on the Grammy® Award‑winning soundtrack from the blockbuster film The Lord of the Rings: The Two Towers. Her newest recording, Armenian Songs for Children, was released in 2021 by AVIE Records, and received critical acclaim. In 2020 she also collaborated with the Grammy®‑nominated Canadian rock band Glass Tiger singing a track on their first‑ever Christmas album Songs for a Winter's Night. When she's not singing, Ms. Bayrakdarian teaches others how to sing at the University of California, Santa Barbara where she serves as Professor of Voice in the Music Department. She is joined by extraordinary Canadian chamber musicians Mark Fewer and Jamie Parker for this not‑to‑be‑​missed concert!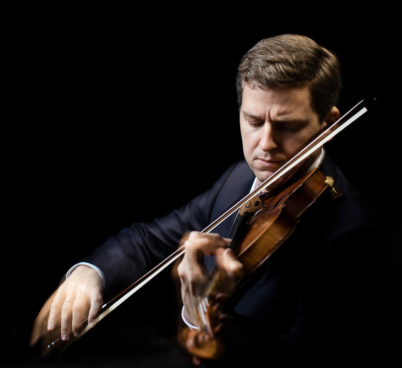 TUESDAY, MAY 24, 2022, 7:30PM
"A violinist in a class of his own" —The Times
Canadian James Ehnes has established himself as one of the most treasured violinists of international stages. Acclaimed as "a supreme virtuoso and artist of the first rank" (The Daily Telegraph), James Ehnes plays the "Marsick" Stradivarius (1715). His Santa Barbara debut in July 2019 at the Granada Theatre with the London Symphony Orchestra (presented by the Music Academy of the West) elicited the following glowing concert review: "Ehnes was magnificent throughout, an impressive figure on stage whose playing blazed like a laser beam, though brimming with compassion and heart" (seenandheard-international.com). Ehnes is joined by gifted collaborative pianist Orion Weiss who previously appeared in Masterseries with violinist Augustin Hadelich.
Program:
MOZART: Violin Sonata No.17 in C Major, K.296
SCHUBERT: Fantasy in C Major, D.934
KORNGOLD: Much Ado About Nothing, Suite Op.11
SAINT-SAËNS: Violin Sonata No.1 in D Minor, Op.75