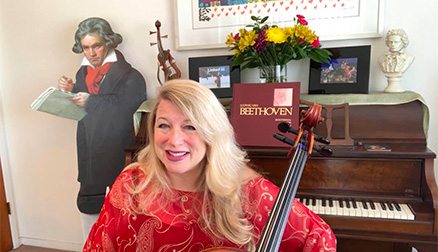 Jennifer Kloetzel Three-part Video Series for CAMA
Jennifer Kloetzel, Cellist and Head of Strings, Department of Music, UC Santa Barbara, created a three-part video series for CAMA.
WELCOME and PART 1:
Derrick Spiva, Jr.: Prisms, Cycles, Leaps: Part III, "To be a horizon"
Watch Video (14 minutes)
PART 2:
Camille Saint-Saëns: Cello Concerto No.1
Watch Video (11 minutes)
PART 3:
Ludwig van Beethoven: Symphony No.3, "Eroica"
Watch Video (16 minutes)
The International Series performance with the Los Angeles Chamber Orchestra, led by Conductor Jaime Martin and featuring Sheku Kanneh-Mason, cello, had been scheduled for Monday, May 18, 2020 at The Granada Theatre. This performance would have been the sixth and final concert in CAMA's historic 2019/2020 International Series season.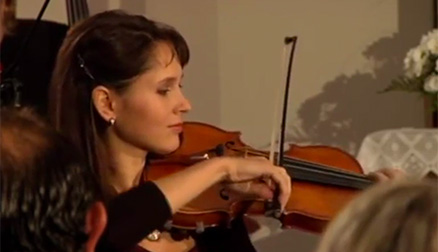 Dr. David Malvinni presents a video lecture on Les Violons du Roy and Avi Avital
Scheduled to perform on April 28, 2020 in CAMA's 2019-2020 International Series.
Watch Video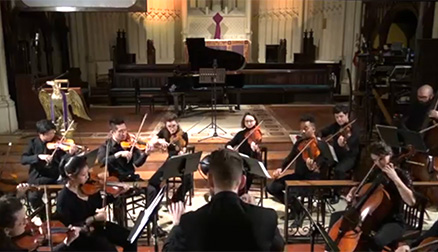 Video lecture by Dr. David Malvinni on Chineke! Orchestra
Chineke! had been scheduled to perform its American debut on April 14, 2020 in CAMA's 2019-2020 International Series concert series at The Granada Theatre.
Watch Video